VAG NOVA NIRO 365 Standpost Hydrant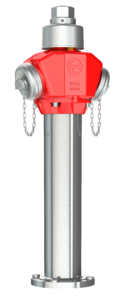 The NOVA NIRO 365 sets new standards in terms of reliability, drinking water hygiene, ease of operation, resistance to corrosion, wear and weather and freedom from maintenance of its actuator – 365 days per year and longer!
The system of the maintenance-free encapsulated bearing is a novelty in the world of hydrants. The innovative bearing has been optimised for drinking water hygiene, is easy to operate, maintenance free and will stay that way.
Freedom from maintenance which eventually saves lives.
Bopp & Reuther Standpost Hydrant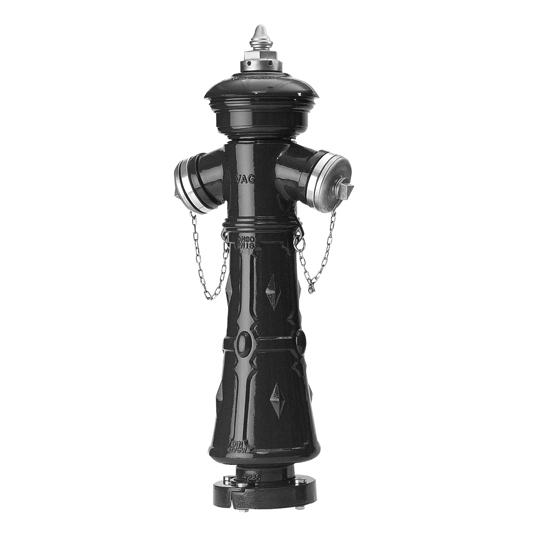 The Bopp & Reuther standpost hydrant sees the light of day and shortly afterwards is granted the patent for "automatic draining".
Modell 38
Single closing system, later on with pre-determined breaking point. Available as drop-jacket version for the first time. Elastomer closing system.
Modell 166/266
With double-closing system and knock-over design with breaking nut for the first time. Fully rubber-coated valve cone, drop jacket.
Modell 284
VAG is granted patents for a multi-functional seal and a safety interlock.
Next Generation
Next generation VAG NOVA NIRO 365 – the best hydrant ever!
VAG NOVA NIRO 365
Freedom from maintenance that saves lives
Forward-looking innovations for maximum safety 365 days a year
365 days of safety: Guaranteed maintenance-free and
reliably low actuation torques.
 Encapsulated bearing: Guaranteed permanently maintenance-
free drive due to lubricant depot and protection of
the drive components against deposits. The backlash-free
bearing guarantees maximum reliable operation.
Double drainage: Additional drainage and its step-like
extensions of the drainage channels prevent clogging by
corrosion and foreign bodies.
Double shut-off: Maximum safety thanks to two independently
acting sealing systems.
Pressure class PN 16
Nominal diameter DN 80, 100
Standard design:
Valve plug made of ductile cast iron EN-GJS-400-15 (GGG-
40) vulcanized on all sides with EPDM, upper column made
of stainless steel 1.4301, hydrant head and lower column
made of ductile cast iron EN-GJS-500-7 (GGG-50),
retaining ring and bearing housing made of stainless
steel 1.4308
Form AUD according to DIN EN 1074-6 and DIN EN 14384,
with flange connection according to EN 1092-2, with 2
upper B outlets
Coating:
– Lower pillar: inside and outside completely epoxy coating
(GSK quality).
– Hydrant head: inside and outside epoxy coating, outside
additionally UV-resistant polyester coating